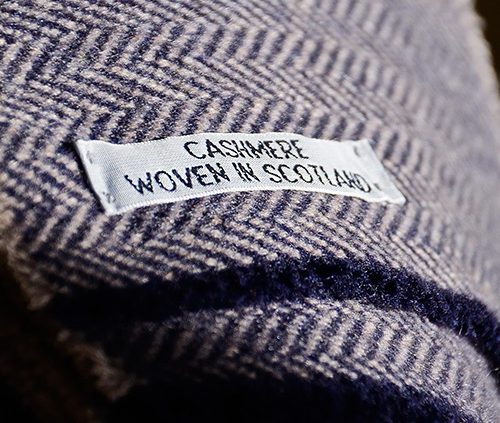 Having spent most of my working life in the premium textile sector, I am passionate about textile products made in this country. I have been privileged to experience working with some of the best global luxury brands in creating for and supplying them with beautiful fabrics in cashmere, fine wool, silk and linen, all woven in the UK. I am conscious that better communication is needed around growing consumer cognisance of the benefits of purchasing higher quality products that will have greater longevity both in terms of quality and durability overall, whilst supporting communities and jobs within the UK.
Last year I carried out research into "how consumers value premium textile products made in the UK and what are the attributes they engage with?" My findings covered key areas, around provenance, building trust, emotional connection, craftsmanship and skills.
Working across Scotland, England and Northern Ireland I have connected with a range of people and organisations that are supporting, disrupting and challenging the way we do things. It's now time for me to share these insights and so my blog begins….
https://www.bespokefabrics.co.uk/wp-content/uploads/2016/11/blog_images_0007.jpg
500
500
Joan Johnston
https://www.bespokefabrics.co.uk/wp-content/uploads/2017/03/newlogo2.png
Joan Johnston
2017-03-29 12:59:56
2017-03-29 14:17:48
Premium textiles made in Britain